Are you looking for dinner vegan recipes? You won't go hungry due to these plant-based options for dinner, which will also ensure you get all of the nutrients you require. A diet primarily composed of plant foods is something to make an effort to follow since it is essential.
But even an hour after they've eaten, most people still feel hungry. If you aren't getting the satisfaction you need from the food you eat, it can be difficult to consume enough of the necessary nutrients. Check out the best vegan dinner recipes.
Table of Contents
Dinner Vegan Recipes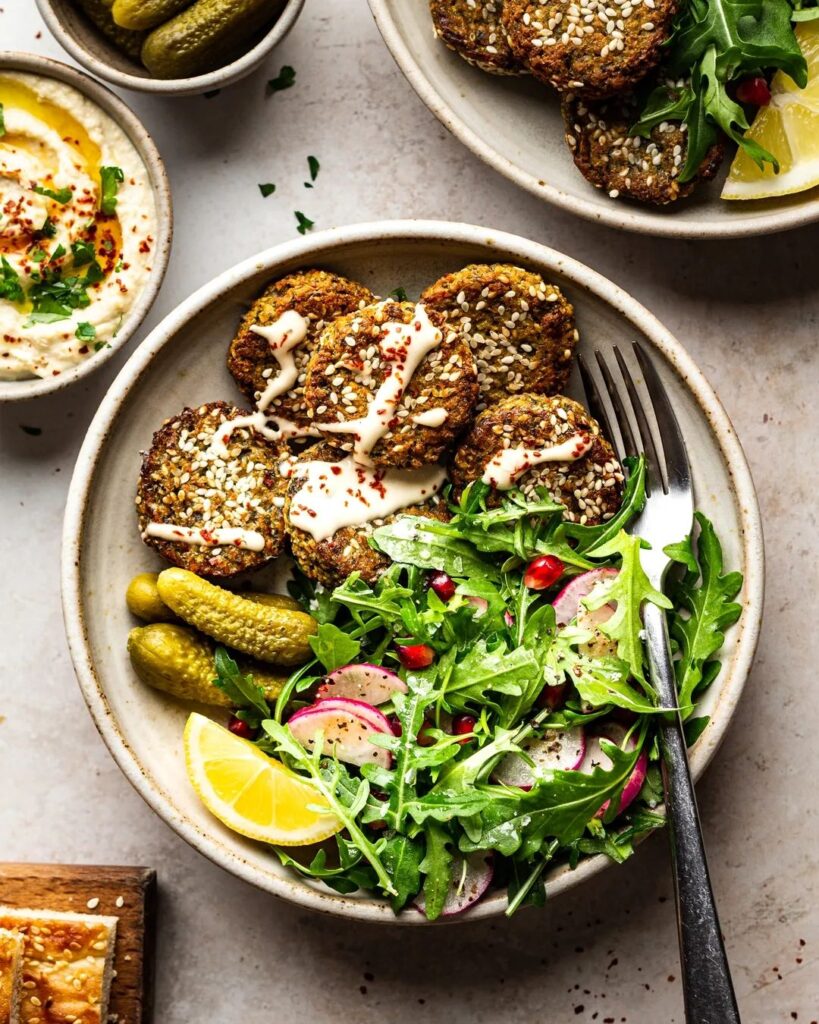 Dinners prepared using vegan ingredients, and vegan foods are an excellent way to maintain a healthy diet without compromising on flavor. We have you covered if you're looking for tasty vegan supper dishes to try out in your home.
Vegan meals are an excellent way to expose your family to the delectable and wholesome options available in the vegan diet. Check out the list below for vegan foods you should try, and you can drizzle them with your favorite dressing.
To ensure that the meal is enjoyable for all guests, consider the following tips:
Begin with a concept that is already comfortable to you. If you want to get your family used to eat vegan dishes, you should begin by serving them something that they are familiar with and that you already know they enjoy. If your children are big fans of macaroni and cheese, you might make a vegan version of the dish using nutritional yeast and cashews in place of the cheese.
Ensure that your menu has a sufficient amount of diversity to allow everyone to order their preferred dishes and some more options. There must be food available at all times that anyone can consume, regardless of whether or not they choose to follow a vegan diet (like vegetables). If you have a member of the family who dislikes veggies but likes salad dressing, you should make it possible for them to consume both at the same time.
Make sure everything has a beautiful appearance! Even if all you want for dinner one night is a bowl of hot cereal, put it on a pretty plate—it will help make it feel special, and special occasions are always more fun when people eat together around the table rather than just sitting in front of different screens at home. Even if all you want for dinner one night is a bowl of hot cereal, put it on a pretty plate.
Easy vegan dinner recipes
Dinner vegan recipes: Lentil Bolognese
This plant-based Lentil Bolognese is hearty, "meaty," and full of flavor that delves deep into the palate. It is rich and strong. This straightforward vegan dish is one that the whole family will appreciate, and it will quickly become one of your go-to vegan meals due to its ease of preparation and high nutritional value. Toss it with the pasta of your choice, or pour it over some creamy polenta.
Dinner vegan recipes: Vegan Curry
Vegetables that are good for you can taste like a sumptuous dessert by adding coconut milk and curry powder. It can be prepared in less than a quarter of an hour! This dish is a tribute to the ease of cooking with plant-based components and delicious flavors.
Dinner vegan recipes: Vegan butternut squash
Using your Instant Pot, you can do it with hardly any hassle. Because it is suitable for vegans and is devoid of gluten, it is rapidly gaining popularity among readers. Create a tasty leek oil by pressing the leek tops that are left over and using it to sprinkle over your serving of risotto.
Dinner vegan recipes: Vegan Taco Salad
Walnut Taco Meat is a delicious substitute for ground beef that can be made using only plant-based ingredients. This ingenious dish was brought to you by the power of Walnut Taco Meat. It has been discovered that walnuts, mushrooms, and spices may perfectly imitate the savory goodness of meat crumbles when combined. When you add crisp vegetables and a zippy sauce, you have a filling meal that everybody and everyone will enjoy eating.
Dinner vegan recipes: Bombay Burritos
India's savory street cuisine – sometimes referred to as a Bombay Burrito! The curry mashed potatoes, roasted Indian cauliflower, chickpeas, fresh spinach, cilantro mint chutney, and pickled onions packed into this vegan version give it an incredible amount of flavor.
Dinner vegan recipes: Nabe With Mushroom Dashi
Dashi refers to a collection of broths based on kombu that is the foundation of many Japanese cuisines. Dashi is typically prepared with bonito flakes, dried sardines, shrimp, or scallops. This vegan recipe for dashi obtains its taste not from fresh nori or seaweed but from dried shiitake mushrooms.
Dinner vegan recipes: Bowls filled with Coconut Rice
Bowls of delicious, plant-based coconut rice that are both nutritious and versatile! Tofu and vegetables in season are served on top of jasmine rice cooked in coconut milk and flavored with curry. That is then tossed with a straightforward sauce full of flavor and fresh cilantro, mint, and toasted coconut flakes. A delicious plant-based dish that is packed to the brim with flavor!
Dinner vegan recipes: Roasted Cauliflower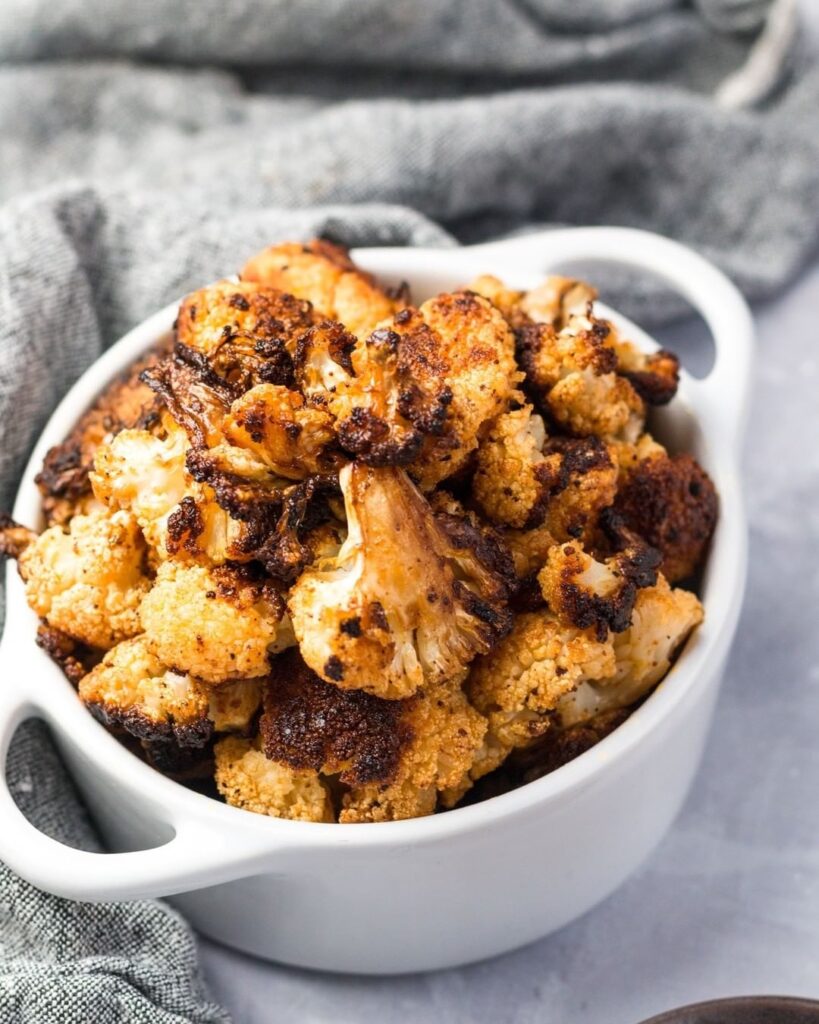 A whole cauliflower is roasted in the oven to get a golden color and the desired tenderness. It is a treat for the senses, brimming with aromas reminiscent of the Middle East, and it is seasoned with zaatar and drizzled with tahini sauce. Simple to prepare and tasty.
Dinner vegan recipes: Vegan Shepherds Pie
A warm and comforting autumn dish for vegan shepherd's pie, topped with pillowy mashed potatoes and mushrooms and root vegetables. A delicious vegan main dish that is ideal for serving at a holiday gathering.
Dinner vegan recipes: Grilled Tofu
Each morsel has the optimal amount of chewiness and is doused in a sauce that is simultaneously smooth, sweet, and savory. You'll feel like you could keep eating it for days on end. Rice and Southern-style sides like cornbread and cole slaw may be served with the dish.
Dinner vegan recipes: Spicy Chinese Eggplant with Szechuan Sauce
Spicy Chinese Eggplant with Szechuan Sauce, with chilies, peanuts, and eggplant – Serve over black rice or rice noodles for a delicious and straightforward plant-based vegan meal option.
Dinner vegan recipes: Vegan Tikka Masala
This vegan tikka masala takes less than 25 minutes to prepare and is laden with chickpeas, paneer, tofu, and other vegetables. A simple dinner option that is vegan and compatible with keto!
Dinner vegan recipes: Falafel Salad
After you have made a batch of these simple baked falafel, you can stack them with crisp vegetables and top them with a tangy and creamy tahini sauce. Alternatively, you could use falafel that you've bought frozen or even leftovers from takeout!
Dinner vegan recipes: Cauliflower Stir Fry
Cauliflower Stir Fry Make tacos out of it, substitute it for buffalo wings, or bury it in alfredo sauce. Those are your three best options. However, if you want to transform them into a vegan supper meal, try this Cauliflower Stir Fry! Fry it until it is a little browned and soft, then add bell peppers and a stir-fry sauce with some kick. It's the easiest and most effective way to make eating your vegetables pleasurable.
Dinner vegan recipes: Potato Curry
Tender sweet potatoes and bell peppers are nestled in a delectable broth made from coconut milk and Thai curry paste. The dish is finished off with a garnish of fresh cilantro and chopped peanuts. Because a lot is going on in terms of taste, you will want to take another mouthful before you have done appreciating the flavor of the first one.
Dinner vegan recipes: Crispy Vegan Quinoa Cake
A tasty, healthful, and savory vegan meal that is gluten-free, crispy vegan quinoa cakes topped with tomato chickpea relish are an excellent complement to a plant-based diet. These cakes do not include eggs, wheat, breadcrumbs, or any other filler.
Dinner vegan recipes: Vegan Sloppy Joes
This recipe for vegan Sloppy Joes has a zesty lentil filling that compares well to the meatier version in terms of flavor and texture. Place it on a toasted bun and serve it with bread-and-butter pickles.
Dinner vegan recipes: Vegan Ramen
Shiitake mushrooms, crispy tofu, Bok Choy, and scallions are used to prepare a vegan ramen dish with a miso shiitake broth. This dish has an incredible depth of flavor and is very comforting.
Dinner vegan recipes: Vegan Burger
Veggie Burgers never need to be boring! This vegan Portobello Mushroom Burger, prepared with an Asian twist and cooked to perfection, is loaded with a savory umami taste. A "guacamole" prepared in an Asian manner is spread all over it, and it is finished off with a crisp carrot slaw and a refreshing cucumber ribbon salad. There is a wealth of taste and texture in this! This vegetarian burger is an excellent option since it is nutritious, tasty, and provides a lot of satisfaction.
Dinner vegan recipes: Vegan Moroccan Stew
It has a combination of Moroccan spices, making it very tasty and absolutely enticing! In addition, it is loaded with vegetables high in nutrients, such as tomatoes, chickpeas, sweet potatoes, and spinach. We prefer to serve it with quinoa for a delightful supper that is made entirely of plant-based ingredients and is also free of gluten.
FAQs
What to eat for dinner tonight vegan?
Salads are a convenient method to get all of the necessary nutrients while still ending the day feeling full and content with one's meal. They are also highly adaptable, since you may use whatever vegetables you choose in their preparation.
What to cook for my vegan girlfriend?
You can cook Tofu Stir Fry. Because tofu is manufactured from soybeans and, when correctly cooked, has a texture that is comparable to that of meat, it is an excellent ingredient for use in stir fry meals such as this one. To prepare this dish, just marinade your tofu in soy sauce for around half an hour before frying it with some vegetables such as carrots or broccoli florets until they are crisp but still soft. Then place on top of brown rice and serve!
What is the most popular vegan food?
Tofu is by far the most common vegan meal option. In order to make tofu, you must first curdle soy milk, then press the curds into blocks, and then soak the blocks in water. Tofu is a great source of protein and may be included into a wide range of dishes, such as stir-fry, soups, salads, and even sweets.
What is a typical vegan meal?
A typical vegan meal is Grilled Tofu. A typical vegan meal is a plant-based diet that excludes all animal products.
Conclusion
The freshness, wholesomeness, and abundance of taste that vegan cuisine is known for can be found in every dish. We hope that you found these recipe blogs not only exciting but also helpful in properly providing the materials you need to manage a vegan or nearly vegan lifestyle.
We are grateful that you took the time to read about them, and we have high hopes that you will be able to discover anything in this list that will assist you in devising a meal plan for your family that is not only enjoyable but also tasty and healthy.