Are you looking for a corn starch dry shampoo? As most individuals are aware, shampoo can be fairly costly. Most individuals wait to purchase new shampoos weekly or even monthly. Shampooing should be performed regularly since it enables you to maintain your hair's health, shine, and cleanliness.
Table of Contents
What is corn starch dry shampoo?
If you have been using a dry shampoo like a pro, you may use cornstarch as an alternative. Cornstarch is often used in the kitchen as a thickening agent. It is typically safe to use cornstarch as a dry shampoo, but there are several possible hazards that you should be aware of. If you have an allergy to cornstarch, you must abstain from using it. Before putting it in the sensitive region of your scalp, you should try it by rubbing a tiny quantity on the back of your hand to see whether it causes a response.
Dry shampoo recipe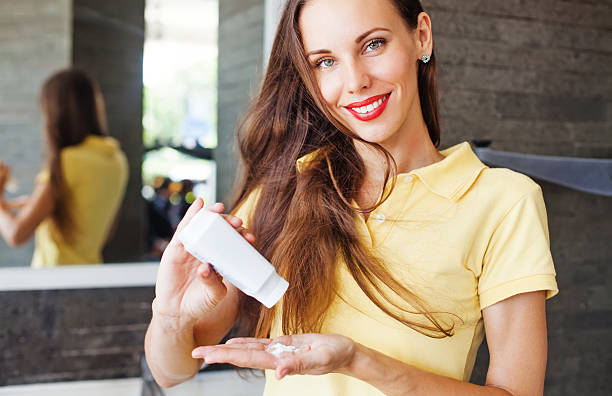 When you wake up late for work or are attempting to stretch the amount of time in between washes that you wash your hair in order to maintain it strong and healthy, dry shampoo may be a real lifesaver. The majority of today's merchants now have cans of dry shampoo spray in their inventory. These cans, despite their low cost and the speed with which they are consumed, provide very little in the way of convenience. Women love to beautify themselves no matter what haircut they have or hair length.
Ingredients
Baking Soda: In a pinch, you may use that orange box of baking soda that has been lying in your cabinet to absorb excess oil from your scalp and hair. (Optional)
Cornstarch is another another substance that may be found in a pantry, and cornstarch has the ability to absorb oil from your roots. Baking powder has a finer consistency than baking soda, and using the two together helps to ensure that your powder does not get clumpy.
If you suffer from corn allergies, feel free to use arrowroot powder in place of cornstarch.
Cocoa powder is a substance that is recommended for those who have hair that is darker in color. It will work just as well for brunettes as it would for redheads. The brown powder serves to darken the dry shampoo, making it less noticeable to those who have darker hair by making the powder darker.
Equipments:
A measuring cup
a measuring spoon
a bowl, a fork
a whisk
An airtight container in which to keep your homemade dry shampoo after it has been created
Steps in making dry shampoo recipe
Mix the baking soda, cornstarch, and cocoa powder (if using) together in a bowl using a fork or a whisk.
The cocoa powder is optional. (You could even put everything in a mason jar and shake it up to blend it all!)
It is important to keep in mind that you do not need to add the cocoa powder if you have blonde or light colored hair.
If you have red or brown hair, adding cocoa powder to the powder will make it darker, which will help it blend in more naturally with your hair color.
Put your homemade dry shampoo into a container that won't let air in and keep it in your bathroom. It is essential that it be airtight so that it does not take in any of the moisture that is present in the bathroom.
Your homemade dry shampoo will last for at least half a year if stored properly. It is not difficult to make twice as much of a dish when there will be more people eating it than the original recipe calls for.
Benefits of using corn starch dry shampoo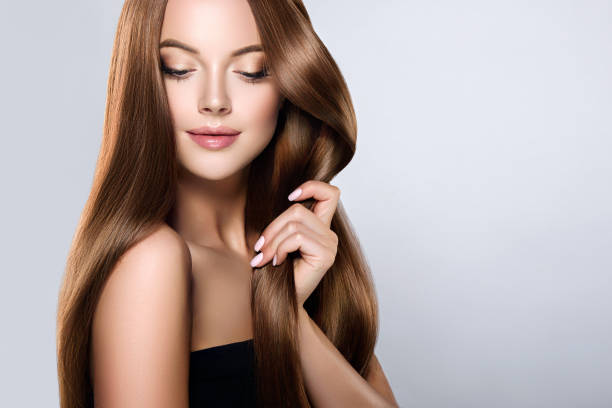 Applying cornstarch to your hair might provide you with several different advantages.
Benefits of corn starch dry shampoo: Adds volume to hair
Cornstarch is a great product to use if you want to add volume to hair that is thin or fine. It does this by coating each strand of hair with a cornstarch dry shampoo, which gives the appearance that the hair is fuller and thicker than it is.
Benefits of corn starch dry shampoo: It gives styles texture and ensures that they stay in place
Cornstarch is an excellent tool for contributing grip and texture to styling products. It may assist in the definition of curls, the addition of volume, and preventing hair from becoming flat.
Benefits of corn starch dry shampoo: Absorbs excess oil and sweat
Cornstarch can absorb excess oil and sweat, helping to maintain a clean and revitalized appearance in your hair throughout the day.
Benefits of corn starch dry shampoo: It helps control pH levels
Cornstarch can assist in controlling pH levels, which may be suitable for maintaining a healthy scalp.
Benefits of corn starch dry shampoo: Prevents scalp odor
Cornstarch's ability to absorb sweat and oil from the scalp makes it a helpful tool in the fight against scalp odor.
Benefits of corn starch dry shampoo: Stimulates the development of hair growth
Lastly, cornstarch has been shown to stimulate hair development by maintaining a healthy scalp and warding off infections.
Benefits of corn starch dry shampoo: Reduces frizz
Cornstarch's ability to create a layer of protection for the hair shaft may also be beneficial in the fight against frizz.
Benefits of corn starch dry shampoo: Beneficial vitamins
Cornstarch is loaded with many valuable chemicals, such as vitamins A, B, C, and E, in addition to minerals like zinc, magnesium, potassium, iron, calcium, and phosphorus. These vitamins and minerals are beneficial to the overall health of the hair throughout time.
Benefits of corn starch dry shampoo: Oil regulation
It is usual for those with looser curls to have an extremely greasy scalp. Cornstarch helps to control the production of excess sebum in the scalp, which in turn helps to alleviate this problem. Additionally, it quickly absorbs any extra oil or grease that may be present on the surface of the hair or scalp.
FAQs
Can you use cornstarch as a dry shampoo?
Yes, according to hair-care professionals, it is similar to dry shampoo, it may absorb oil, grease, and sweat from the hair and scalp.
Is it okay to put cornstarch in your hair?
Yes, applying cornstarch straight to the scalp or using a clean makeup brush is a generally safe and efficient method for refreshing hair in between washes.
How do you make dry shampoo with cornstarch?
Combine 1/4 cup baking soda and 1/4 cup cornstarch in an airtight container or a spice shaker. As necessary, use cinnamon, cocoa powder, or activated charcoal. There are various methods for applying powdered dry shampoo. A modest sum will go very far.
What starch is best for dry shampoo?
Baking soda, baby powder, and corn starch are the most often used components in at-home dry shampoos.
What can I use as a substitute for dry shampoo?
You can use baby powder, cornstarch and make up setting powder.
Can I use baking soda as a dry shampoo?
Yes, the baking soda may absorb oil and serve as a temporary dry shampoo.
Conclusion
In its most basic form, corn starch dry shampoo is the stuff of which dreams are created. It not only functions as a powerhouse of freshness in between regularly scheduled washes, but it also has the additional advantage of nourishing and revitalizing your hair and scalp, which is a huge bonus. Frizz control, controlling frizz, and a really silky smooth finish are what we're talking about here, all while adding volume and clarity to your mane.